GIVE THAT FILTHY FOOT FUNK THE BOOT!
EVICT THOSE UNWELCOME EMANTATIONS
BANISH THOSE MUSKY PET SCENTS
THE TOOL FOR THE TOUGHEST ODORS
CLEAR THE AIR OF FETID FUMES!
GET THE STENCH OUT OF YOUR SWEATY GEAR!
Extreme odors can happen! Use FunkAway Extreme Odor Eliminator for every type of stink – things you can't put in the wash, for your vehicle, home, pets, sports gear, work clothes and more.
Fight the funk. Guaranteed.
OVER
10,000
AMAZON 5-star reviews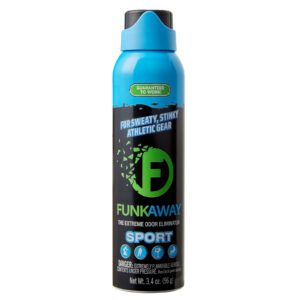 Hannah Y.
My brother-in-law has the worst smelling feet. I sprayed his shoes while he was sleeping and just like that, I stopped noticing his smelly feet!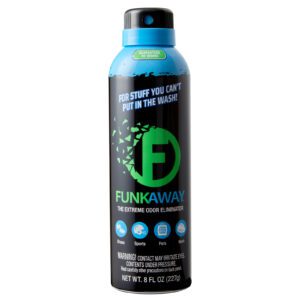 Robbin A.
You can't even tell I have dogs in my house.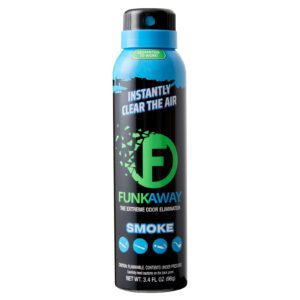 Esh B.
I no longer get the snide remarks about what my car smells like.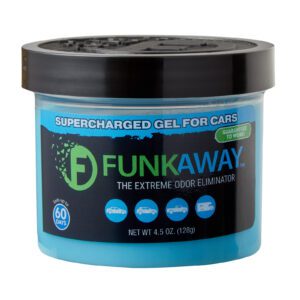 Krystal M.
Highly recommend for parents with teenagers!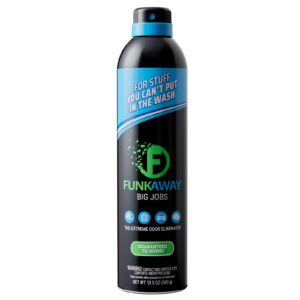 Adam D.
You could hide a dead body with this.