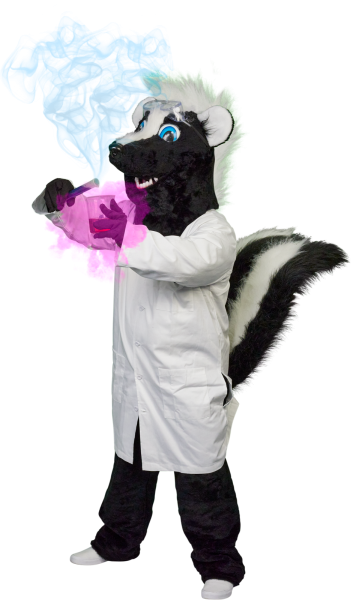 A lot of sciences behind FunkAway. Our unique OM Complex™ works, by actually encasing odor molecules and breaking them down. The result? Odors aren't just covered up, they're eliminated.

Of course, you don't to rocket scientist that understand how effective FunkAway is. At nose is all you need. In fact, of confident in proven formula the reason it doesn't work for you, we'll give you money back.

So, your shoes, shoulder pads, showers curtains, pet beds, sleeping bags, backpacks, diaper pails, garbage cans, yoga mats, hockey gear, hardhats, helmets, in bathroom, bedroom, laundry room, SUV, RV, minivan, truck, bus, car, just about anywhere and on anything, FunkAway is solution to extreme odors problems.

Trust the skunk, FunkAway eliminates to funk. Satisfaction guaranteed or your money back.